Re-enchanted
Normally I just breeze through Marakesh on my way to everywhere else...
It is always streaming with tourists which proves annoying. I'd rather not be thrust into a throng of happy shoppers and site see-ers just to find a place to sleep for the night.
When I woke up Thursday morning and found the transportation strike still in effect I had no choice but to stay put. I decided I might as well enjoy it.
Another volunteer directed me to
Le Café du Livre
where I found a bit of British/American heaven: classic English book titles lined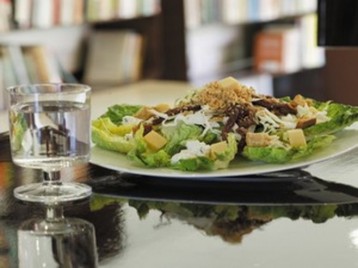 the shelves, goat cheese salads on the menu and Gipsy Kings playing in the background. I settled in and read for hours each day.
Not having petit taxis at my disposal. I decided this was a great opportunity to actually explore the fabled Marrakech.
I roamed streets, strolled through beautifully refreshing parks, and dined on scrumptious lemon
fruits du mer pastilla
.
La Menara, a park I've seen painted and photographed dozens of times was a bit disapointing. The grounds were unkempt, the water dirty, the backdrop to the dramatic structure at the end of the gazing pool was ... bleachers.




Jma Alfna was calling. One of the most famous outdoor markets in the world.

I couldn't resist it's allure any longer.










Every evening throngs returned from wandering city streets to fill the massive square, standing about in circles listening to an orator or African Ganaoua music; pet monkeys, have hands tattooed with henna.


dining evenings at the bustling outdoor street-cart cafes that huddled in a mass in the center of the square...
men begging (or praying?) in the middle of it all ...


Shop keepers ready to serve you whatever your heart desires..
Steaming snails.?





It's a gourmet dish. I got through most of my little bowl... and that was enough for me.

At night the lantern shops glow with a thousand colors swaying in the breezes.











Henna ladies beg for your hand..



This is the enchantment that is Morocco ... sometimes in my lonely little Agdz I forget what a glorious place I live in ... and that's what I gained from a transportation strike.